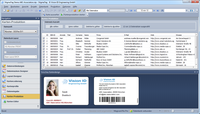 Manage. Print. Encode.
StigmaTag is the universal Card Management, Printing and Encoding solution for all kind of ID cards. StigmaTag is available in different editions and can be extended by optional software modules. In this way the software solution may be optimally adapted to all usage scenarios.
The various integrated modules for contactless encoding make StigmaTag well-suited especially for the production of access control or time and attendance cards, cards for payment applications, membership, club and event cards that are designed to operate in contactless card systems.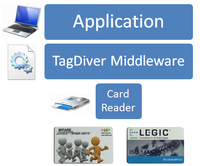 Software library for contactless chipcards
The TagDiver Middleware ensures a safe read and write access for contactless chipcards by providing a simple-designed interface. The controlling application uses only a few commands to access directly the fields defined by the card structure for reading and writing. Also complex card structures will be translated into simple calls by the Middleware.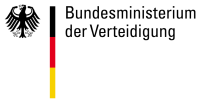 StigmaTag to take over card printing and encoding
Currently the passport and ID office of the German Federal Ministry of Defense (BMVg) produces new hybrid access / time and attendance badges for all employees of the locations Bonn and Berlin. After months of intensive planning and consultation, the existing ID card personalization software could now be replaced by the new identity management system StigmaTag of Vision ID Engineering GmbH.
Read more: Modern card production at German Federal Ministry of Defense

Industrieverband für einheitliche Smartcard-Lösungen e.V.
Vision ID Engineering GmbH is founding member of the Common Smartcard Solutions Association. The association defines common card structures for contactless smartcards for different technologies in the area of payment (closed systems). Vision ID supports the association in creating the technical specifications, organization and markting activities.